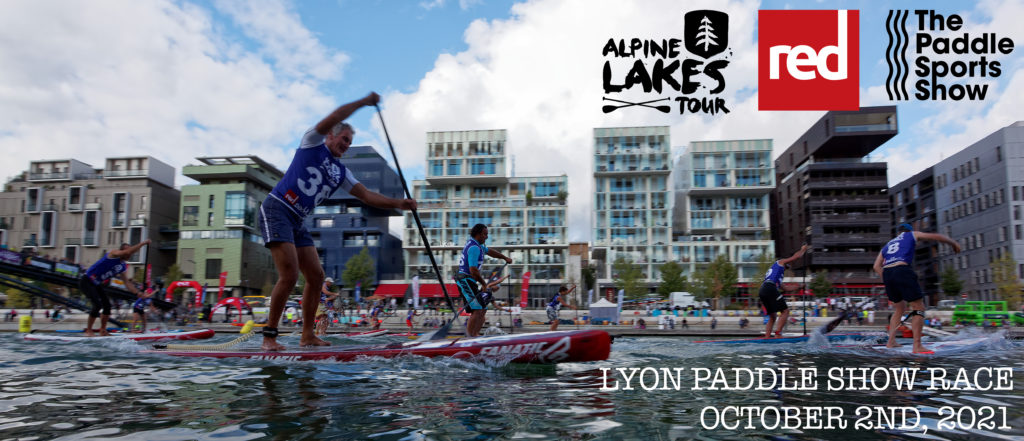 Registration for the Lyon Paddle Show Race is open !
Les inscriptions pour la Lyon Paddle Show Race sont ouvertes !
La course de paddle en clôture du salon Paddle Sports Show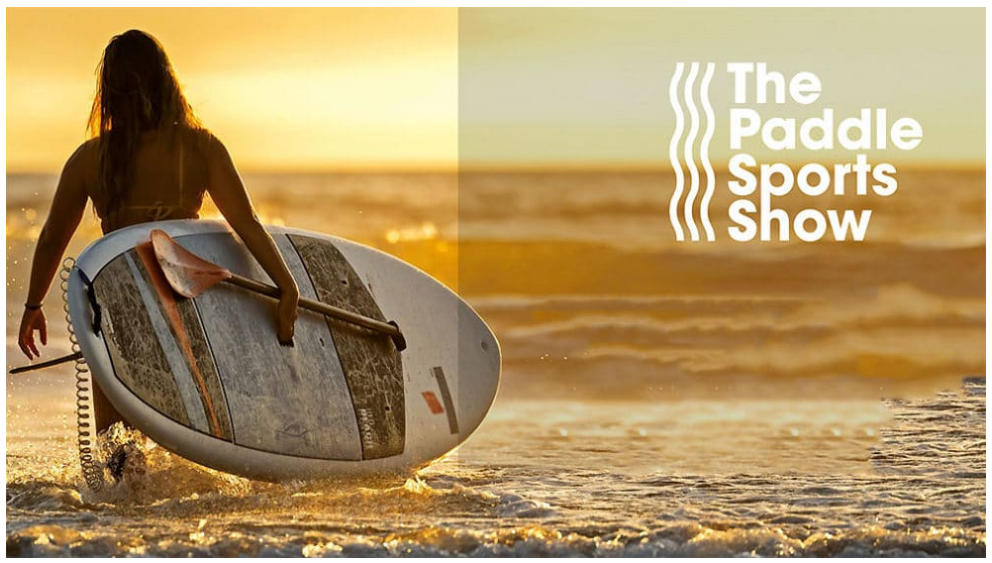 The Paddle Sports Show takes place from Sept 29th through Oct 1st 2021 in Lyon France and draws buyers from specialty stores, purchasing centers, rental stations and outfitters across France, UK, Europe and around the world. The show features 150+ booths of apparels, boats, boards and accessories and a complete line-up of special events, including talks & summits, the Paddle Sports Product of the Year Awards, film festivals, races, and on water-demos. Expected buyer and exhibitor turnout exceeds 2500 attendees including retailers, exhibitors and media per show. Paddle Sports Show is a TRADE ONLY EVENT and is not open to the public. On the other hand, the race on Saturday, the Lyon Paddle Show Race is open to everyone: pros and amateurs alike. More info on the Paddle Sports Show in Lyon
Le Paddle Sports Show a lieu du 29 septembre au 1er octobre 2021 à Lyon en France et attire des acheteurs de magasins spécialisés, de centrales d'achat, de stations de location et de pourvoiries de France, du Royaume-Uni, d'Europe et du monde entier. Le salon comprend plus de 150 stands de vêtements, de bateaux, de planches et d'accessoires et une gamme complète d'événements spéciaux, notamment des conférences et des sommets, les prix du produit de sport de pagaie de l'année, des festivals de films, des courses et des démonstrations aquatiques. La participation attendue des acheteurs et des exposants dépasse les 2500 participants, y compris les détaillants, les exposants et les médias par salon. Le Paddle Sports Show est un ÉVÉNEMENT COMMERCIAL UNIQUEMENT et n'est pas ouvert au public. En revanche la course du samedi, la Lyon Paddle Show Race est ouverte à tout le monde : pros comme amateurs.
Lyon Paddle Show Race Schedule / Programme
Saturday October 2nd /Samedi 2 octobre 2021
8am/8h : 9am / 9h : accueil et retrait des dossards au départ à la cité Internationale
10:30am / 10h30 : départ /start Long & Short distance
1pm / 13h : kids Race / Course des enfants (gratuite)
2pm / 14h : solidarity Ride / Balade solidaire avec Ingrid Ulrich
3:30pm / 15h30 : Technical Race
5pm/17h : Dragon Race
6pm/18h : remise des prix
Lyon Paddle Show Race course / Parcours Longue distance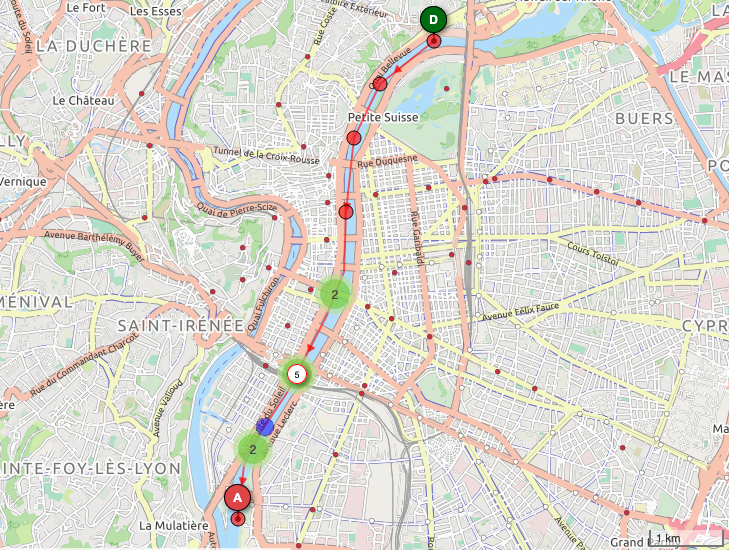 Lyon Paddle Show Race : Registration / Inscription
Vous pouvez vous inscrire directement à la Lyon Paddle Show Race en ligne via notre prestataire Weezevent. En plus des courses vous pouvez vous inscrire à balade solidaire avec Ingrid Ulrich, les 10€ d'inscription seront reversés à son association.
You can register for the Lyon Paddle Show Race directly online via our provider Weezevent. In addition to the races you can register for a solidarity walk with Ingrid Ulrich, the 10 € registration will be donated to her association.
Balade/Rando solidaire avec Ingrid ULRICH – OCTOBRE ROSE – AU DELÀ DE L'OCÉAN participation 10 euros – Offerts : un t-shirt collector Never Give UP ( d'uen valeur de 12€) + une pochette étanche téléphone ZULUPACK (d'une valeur de 18€) samedi 2 octobre à 14H
Et si tu n'as pas le temps de faire la Rando, sois solidaire ! tu peux toujours valider cette inscription et donc faire un don à l'association
Solidarity Ride with Ingrid ULRICH – PINK OCTOBER – BEYOND THE OCEAN participation 10 euros – Free: a Never Give UP collector t-shirt (worth € 12) + a waterproof ZULUPACK phone pouch (with a value of 18 €) Saturday 2 October at 2 p.m.
And if you don't have time to do the Rando, show solidarity! you can always validate this registration and therefore make a donation to the association ;-)
REGISTRATION WIDGET INSCRIPTION
L'Alpine Paradise Race
Les inscriptions pour l'Alpine Paradise Race restent ouvertes ! Registration for the Alpine Paradise Race is still open